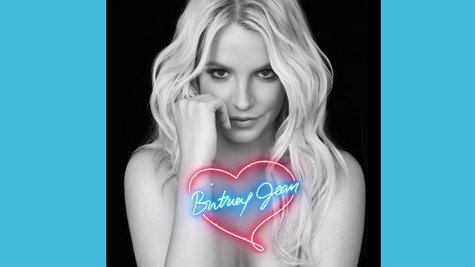 Britney Spears has announced the track listing for her upcoming album, Britney Jean , and it has a few special guest stars, including her younger sister.
Britney duets with her sis and fellow singer, Jamie Lynn Spears , on a song titled "Chillin' With You." There are also collaborations with will.i.am . and T.I. , along with the songs you're already familiar with, "Work B**ch" and "Perfume."
Brit tweeted a photo of the track listing on Tuesday, writing, "Sneaky hackers always trying to ruin my surprises. Here is the TRUE #BritneyJeanTrackList."
Brit also tweeted , "So SOOO beyond excited to have my baby sis @jamielynnspears on the album. <3 <3 <3 And @Tip!!! My homie :)"
Britney Jean makes its debut December 3. The standard edition contains 10 tracks, while the deluxe edition has 14.
Here's the track listing:
"Alien"
"Work B**ch"
"Perfume"
"It Should Be Easy" (featuring will.i.am)
"Tik Tik Boom" (featuring T.I.)
"Body Ache"
"Til It's Gone"
"Passenger"
"Chillin' With You" (featuring Jamie Lynn Spears)
"Don't Cry"

Deluxe Edition Tracks
"Brightest Morning Star"
"Hold On Tight"
"Now That I Found You"
"Perfume (The Dreaming Mix)"
Copyright 2013 ABC News Radio