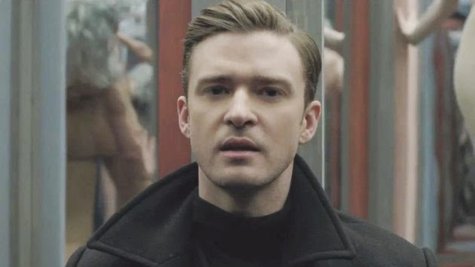 When Justin Timberlake returned to the charts this year with his best-selling album The 20/20 Experience , many assumed that in the seven years since his previous record, he'd put music on hold in favor of acting. But it turns out that he did write at least one song during that downtime -- and that's the one that's now become a massive hit.
"The only song that I wrote prior to the recording sessions [for the album] was 'Mirrors,'" Justin reveals. "That was a song that I kind of wrote in another session, and I just kind of held onto it and didn't really know what to do with it...that song was written probably four years ago."
But Justin says initially, he didn't realize the potential of the track.
"It was just something that sat around," he says. "And when we came back in the studio and listened to it, it was like, 'Wow, this sounds like it could be a big record!' So then we kind of put all the bells and whistles around it."
The result? The most successful single to be released from The 20/20 Experience . "Mirrors" reached #2 on Billboard 's Hot 100, and made the top 10 in more than 20 countries around the world. Its video, a tender tribute to Justin's grandparents, led the nominations at the MTV VMAs this summer and was named Video of the Year at the ceremony. Of course, you'd be forgiven for not remembering that, since even a 20-minute set by Justin and an 'N SYNC reunion couldn't upstage Miley Cyrus and her tongue that night.
Copyright 2013 ABC News Radio