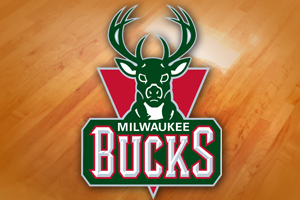 St. FRANCIS, WI (LEARFIELD-WSAU) The Milwaukee Bucks are already dealing with an injury as they open their training camp today.
Veteran forward Carlos Delfino had a recent setback as he recovers from surgery on a broken bone in his right foot. Delfino wore a walking boot at the Bucks' Media Day yesterday. He said he does not know when he'll be able to play -- and he hopes to learn more in the next couple days.
The 31-year-old Delfino played three seasons with Milwaukee before joining the Houston Rockets a year ago. He said he played the final month of last season with a hairline foot fracture.
Of the 15 players expected to make the Milwaukee roster, only four were with the team last year -- and Delfino is one of three former Bucks coming back along with Luke Ridnour and Zaza Pachulia.
Racine native Caron Butler is one of several veterans joining Milwaukee for the first time. He said he invited all of his new teammates to dinner a few days ago, where they talked about the team's expectations. In his words, "We felt real good about what we can get accomplished."
It wouldn't take much to top last season -- when the Bucks went 38-and-44 and were swept by the Miami Heat in the first round of the playoffs. The Bucks will only have three non-roster players instead of four as they open their training camp. Former Marquette guard Junior Cadougan had visa problems which stopped him from being a part of the Training Camp roster. He's not being replaced, so the Bucks will enter camp with 18 players.
The other three camp players are Trey McKinney Jones, Olek Czyz, and N-B-A journeyman Stephen Graham.