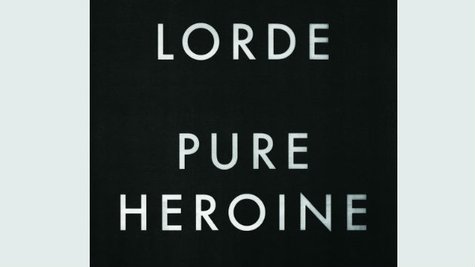 Sixteen-year-old New Zealand singer/songwriter Lorde is music's "It Girl," of the moment, raved about by music critics and celebrities alike thanks to her smash hit "Royals." Now, her debut album Pure Heroine has arrived to even more good reviews. But unlike some other young female pop stars, Lorde says that she won't let her success go to her head.
Speaking to Radio New Zealand , Lorde explains why she refuses to believe her own hype. "I think I'm gonna be alright," she predicts. "I've never paid much attention to charts or sales or anything like that. If I think something is good, and then they put it out and then later 20,000 people say it's good, that doesn't make me think it's any better, you know, because I already thought it was good."
That works both ways too, as she explains. "If I think something is bad, and 20,000 people say it's good, I'm not gonna think it's good just because they said it is," she tells Radio New Zealand . "I'm very much an internal critic and it's about what I think, and what Joel , my co-writer, thinks."
The singer is definitely still humble: announcing the U.S. release of Pure Heroine , she wrote on her Facebook page, "T he album is here at last! I couldn't be more proud of this thing we made...I feel so lucky to have everyone's support and kindness; it truly keeps me seeing things rose-tinted...would love for you to hear it."
As for "Royals," Lorde, whose birth name is Ella Yelich-O'Connor , says the song was just a light-hearted commentary on all the hit songs -- especially hip-hop songs -- that celebrate over-the-top spending on cars, designer goods and high-priced booze.
"Basically, I wasn't writing that song as this big anti-consumerism anthem or whatever," she explains, laughing. "It was more that my friends and I from high school didn't have cars, let alone Bentleys. None of us had any like gold jewelry...we weren't drinking Dom Pérignon or anything. So I was just poking fun at like the whole top 40 and lots of hip hop, because it was just nothing to do with our lives."
Lorde is currently on a brief U.S. tour -- she played the first of three New York City shows on Monday night. She'll appear on ABC's Good Morning America on Friday.
Copyright 2013 ABC News Radio