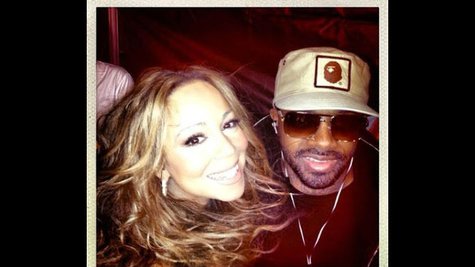 Mariah Carey has named her frequent collaborator and producer, Jermaine Durpi , as her new manager.
"A multi-talented artist of Mariah's caliber should be doing everything imaginable," says Dupri in a statement. "I'm sure others have said this but not the way I intend to do it. For me, it's about the execution."
Carey comments, "We have a bond that surpasses music. I am super excited about our merger because we have so many innovative ideas that I know will come to fruition." Mariah's rep, Cindi Berger , who was in the studio with her recently, adds, "I've never seen Mariah so passionate about what she will be revealing to her fans very, very soon."
Dupri is responsible for some of Mariah's biggest hit songs, including "We Belong Together" and "Always Be My Baby."
The news comes a month after Mi Mi tweeted an image of JD and other noted producers in the studio working on her oft-delayed album, The Art of Letting Go.
Copyright 2013 ABC News Radio