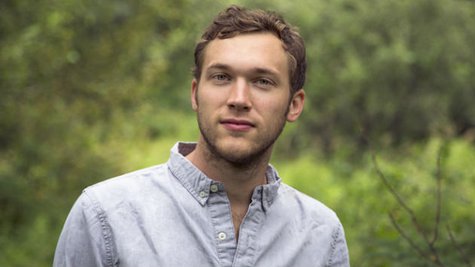 Many singers who've been finalists on -- or who've won -- American Idol in the past continue to tune into the show year after year, and many spend time tweeting their comments on that year's crop of contestants. But don't expect Phillip Phillips to be one of them.
Phillip, who won the show in 2012, tells Parade magazine that he doesn't watch American Idol , and has no plans to in the future. "I'm done," he says. "That was a time I'll always remember, and it's helped me get to where I am today, but I don't watch it. More power to the next ones."
Of course, that doesn't mean that Phillip won't answer questions about his time on the show. Asked to choose his favorite star among all the ones he met during his time on the show, he tells Parade , " Steve Nicks . She's a sweetheart, and she actually did her homework. Unlike some of the other mentors, she was up at six that morning listening to everyone's songs. She really cared and gave us great advice."
Despite the platinum success of his debut album The World from the Side of the Moon and his two huge hits, "Home" and "Gone Gone Gone," Phillip says that he's feeling the pressure to deliver on his sophomore album.
"I don't want to let the fans down," he says. "I'm nervous about the second album because that's the one everyone looks at and says, 'All right, let's see what he's got.' I want it to be my best and to grab people's attention."
Copyright 2013 ABC News Radio