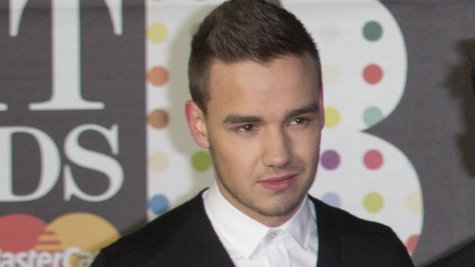 Sneaking into your idol's hotel room is something that many fans dream of, and that became a reality for some teenage girls in Australia on Monday -- they crashed the room of One Direction 's Liam Payne and made off with the singer's undies.
According to the Australian paper The Telegraph , staff at the hotel at Australia's Whale Beach had hung Liam's wet red Calvin Klein boxer briefs out on the balcony to dry after he'd gone into the ocean wearing them. When the girls entered they room, they spotted them and grabbed them.
"It was terrifying," said one of the 13-year-old thieves. "[The underwear] was on the balcony, then I heard someone say, 'Hello,' and so I jumped the fence. Liam seemed really confused. He didn't say anything to us directly, he just said, 'Hey' and looked at us; then we [ran away]." Another girl, 14, told the paper, "I don't want to get in trouble. I called my mum and she told me that I probably shouldn't have done it and it was a bad idea because it is against the law...Liam seems really angry."
Liam "seemed angry" to them because after the theft, he posted a series of tweets explaining what had just happened. "Strangest way I've ever been woken up, When ur in bed butt naked an sum1 is trying to force open your balcony this is gunna be a strange day," he tweeted .
According to the Telegraph , 1D's security later found the girls on Whale Beach, where Liam and Louis Tomlinson were surfing, and made one of the girls hand over the undies, which she'd put on under her skirt to hide them. There are no plans to press charges against the teens, say police.
Copyright 2013 ABC News Radio