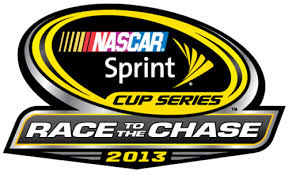 MOORSEVILLE, NC (LEARFIELD-WSAU) Janesville native Travis Kvapil (kwah-pull) will compete in tomorrow night's NASCAR Sprint Cup race, despite his arrest on Tuesday for an alleged assault of his wife.
He qualified in the 41st spot, third from last for the Bank of America-500. Kvapil told reporters he was embarrassed about the situation, and he apologizes to everyone affected. Police were called to Kvapil's home in Mooresville North Carolina, not far from Charlotte, to respond to a report of a domestic assault. When officers arrived, they said they found evidence that an assault took place. The 37-year-old Kvapil was jailed overnight on Tuesday, and was charged with domestic assault and false imprisonment.
Kvapil's B-K Racing team said the case needs to run its course through the court system -- and for now, the will support Kvapil and let him compete. NASCAR said it does not condone Kvapil's alleged actions, and was disappointed to learn of the incident. The sport's officials say they're monitoring the situation -- and for now, they will not prevent Kvapil from racing. He had a qualifying speed last night of 186-point-696 miles an hour.