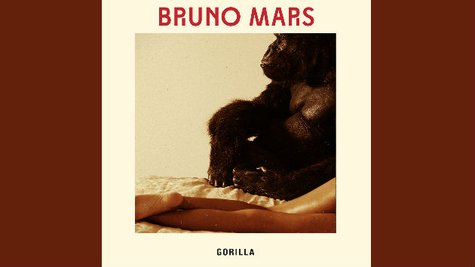 After bumping the premiere of his new video for "Gorilla" by a day, Bruno Mars has finally unveiled the clip , and fittingly for a song about doing the nasty, it features a hot chick writhing on a stripper pole in a seedy gentleman's club called The Jungle.
The woman in question is played by Frieda Pinto , the gorgeous leading lady from Slumdog Millionaire . After an all-Spanish introduction in which two strippers are dissing another one, character actor Luis Guzman , as the strip club MC, calls one, named Isabella, to the stage. Next, we see Bruno and his band performing the song as Frieda -- that's Isabella -- performs impossible acrobatic feats on the pole, and then strips down to a skimpy bra and panties.
As the male patrons make it rain, Bruno flashes back to having sex with Isabella in the back of a car. Then, back in the strip club, Isabella approaches Bruno and licks the strings of his guitar, looks at him longingly, grabs his guitar, pours liquor on it and sets it on fire. As the sprinklers come on in the club, cut to Bruno looking exhausted, and then a shot of him running down a dimly lit hallway....and turning into a gorilla. We hear a roar, and then it's all over.
Copyright 2013 ABC News Radio