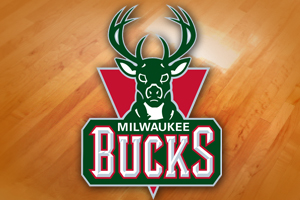 MEMPHIS, TENN (LEARFIELD-WSAU) The Milwaukee Bucks lost a tight exhibition game at Memphis last night, 102-to-99. The Bucks were up by two with 58-point-four seconds left when Mike Conley and Marc Gasol were called back from the Grizzlies bench. Each pulled off a three-point play in the final minute, as the Bucks failed to hang on. They dropped to 0-and-4 in the pre-season.
Point guard Brandon Knight led Milwaukee with 19 points, five rebounds, and four assists. O-J Mayo added 14 points, and Luke Ridnour scored 13. John Henson had a team-high 12 rebounds.
Quincy Pondexter led Memphis with 24 points. Gasol had 18 points, seven assists, and six rebounds. Former Bucks-and-Badgers' forward Jon Leuer had eight points and six boards.
Bucks' center Larry Sanders showed his temper again, as he picked up a technical foul in the first half for slapping the backboard. Bucks' coach Larry Drew said quote, "He's got to make better decisions, and I'm going to stay on him."
Milwaukee's next exhibition game is on Monday at Chicago. In the meantime, Drew has said he'll put the team back into Training Camp mode, including some two-a-day practice sessions.