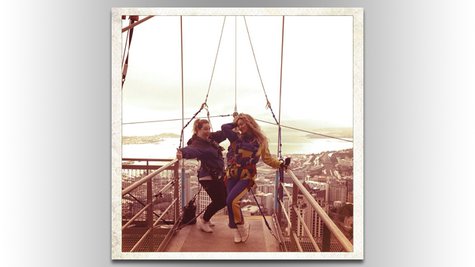 Beyonce took a leap of faith in New Zealand over the weekend.
She bungee-jumped not once, but twice off Auckland's famous Sky Tower on Saturday morning, according to The New Zealand Herald . The Sky Tower is over a thousand feet tall and is the tallest free-standing structure in the Southern Hemisphere.
An employee at the tower told the Herald , "It was all over very quickly and bosses kept it quiet from everyone because they didn't want word getting out and risk huge crowds turning up to watch. She did the whole thing virtually unnoticed."
Beyonce, who performed four concerts in Auckland, has posted on Instagram a couple of pictures of herself strapped to a bungee cord at the Sky Tower.
She will spend the next two-plus weeks touring Australia.
Copyright 2013 ABC News Radio