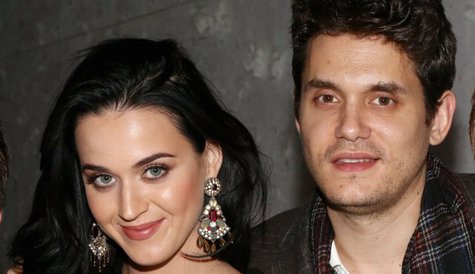 Some girls have crushes on famous musicians, but how many girls actually get to date their crush? Well, here's one: Katy Perry .
Speaking to W magazine about movies, Katy is asked if she has a "cinematic crush." Instead, she says, "I actually am dating my crush. I had a crush on him for a long time, and it just so happens we fit together great." Awww.
But W also asks Katy to comment on a relationship that wasn't so happy: her marriage to Russell Brand , which ended when, she claims, he asked for a divorce via text. Asked if she liked being married, Katy says diplomatically, "Of course. I really loved it. It was a new, fun, exciting journey. But I like how I am now, and I think all things happen for a reason."
In addition, Katy discusses a possible future in movies with the magazine. After lending her voice to both Smurfs movies and, of course, starring in her own concert film, Katy says she's been asked to do more acting, but her body clock won't allow it.
"I hate mornings," she explains. "So I told some executives who had asked me whether I wanted to act that if you want to start shooting at 11 a.m., then I'm your girl. Otherwise, I'm not interested. I live a rock-star kind of life where I don't go to bed until 4 a.m. I'm very nocturnal."
However, Katy says that she'd make an exception for her dream role, which she's spoken about before: "I always say that if [director] Ridley Scott wants to hire me for Blade Runner 2 to play Rachael, I am absolutely available."
Copyright 2013 ABC News Radio