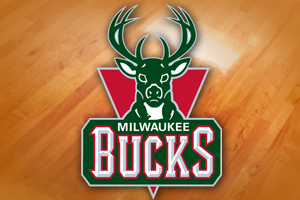 GREEN BAY, WI (LEARFIELD-WSAU) The Milwaukee Bucks finally won their first exhibition game, 105-to-95 over the New York Knicks last night at Green Bay. Caron Butler scored 24 points, as the Bucks ended a string of five consecutive losses this month.
With Aaron Rodgers and many of his Packer teammates looking on, the Bucks built up an 18-point lead in the third quarter. But the Knicks ended the period with a 14-to-1 run, and they tied the score in the fourth quarter before Milwaukee went to a smaller lineup and made key plays at the end.
Coach Larry Drew said he was glad to see the Bucks hold their composure down the stretch, and dig out a victory. He was also happy with the way the Bucks kept moving and sharing the ball on offense. They had 26 assists.
Luke Ridnour had 18 points and 11 assists, starting at point guard for the injured Brandon Knight. O-J Mayo scored 22, as the Bucks shot 52-and-a-half percent.
Carmelo Anthony led New York with 22 points, and Tim Hardaway Junior added 16 off the bench. The Knicks dropped to 2-and-4.
The Bucks will play their final exhibition game tomorrow night at home against Toronto, before opening the regular season next Wednesday night at New York.