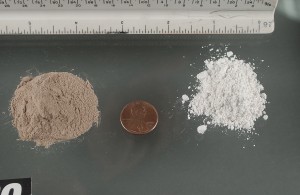 LA CROSSE, WI (WTAQ) - If the La Crosse fire chief has his way, more rescue personnel would have the state's permission to administer a drug that counteracts the effects of heroin.
Right now, paramedics are the only local emergency responders authorized to give the drug Narcan to try and stem a heroin overdose.
State officials are considering the idea of letting EMT's administer the drug.
La Crosse Fire Chief Gregg Cleveland said he'd like to see his firefighters get the authority as well. He says firefighters who respond to overdoses can only manage the patients' circulation and breathing until paramedics arrive -- and when the intervention came begin earlier, the chief says the outcome will be better.
Cleveland said his department is called to a heroin overdose on an average of once every four days.
For now, the state's Emergency Services office is letting EMT's apply to administer Narcan in the wake of an increased number of heroin deaths. The accepted applicants can administer Narcan for a year starting January 1st.
The following year, an advisory board will decide whether to let all EMT's handle the drug.