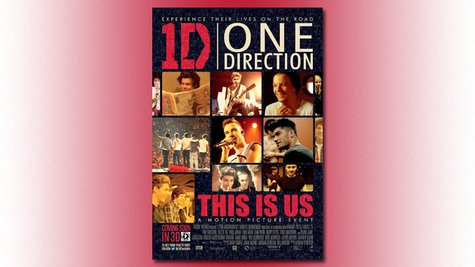 The boy band lost to The Butler over the Labor Day weekend.
The documentary One Direction: This Is Us , about the English-Irish pop group, earned an estimated 18 million dollars from Friday through Monday to open in second place, trailing only Lee Daniels' The Butler . The Butler was number one for the third week in a row, with 20 million bucks.
One Direction: This Is Us was directed by Morgan Spurlock , who's best known for his documentary Super Size Me . He says his latest film allowed him the rare opportunity to work with a big budget and with 3D technology.
In addition, Spurlock recently told ABC News Radio, "One of the biggest reasons I wanted to make this film is that the day this movie opens it's going to be seen by more people in more countries around the world than any film I've ever made combined, on that one day."
Spurlock notes that he followed one of the biggest bands in the world, whose members understand "what this moment is, and they know the moment will never be the same as it is right now."
Copyright 2013 ABC News Radio