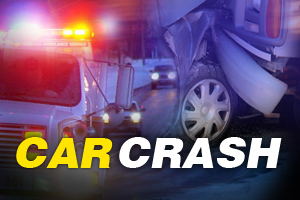 WISCONSIN RAPIDS, Wis. (WSAU) - A man who drove off the road and crashed into hay bales Sunday afternoon was saved by passing motorists. Wood County deputies say 57-year-old Malcolm Leach drifted off of Highway 73 at about 1:45 p.m. The car flipped when striking the hay bales, and the car started on fire. That fire ignited about 50 large bales of hay.
Leach was unconscious when passing motorists pulled him from the burning vehicle. One of the good samaritans was taken to Riverview Medical Center in Wisconsin Rapids for treatment of smoke inhalation. Leach did regain consciousness. His present condition has not been released.
Pittsville and Vesper fire departments responded to the scene, along with United Emergency Medical Response Ambulance and the Wood County Sheriff's Rescue unit.