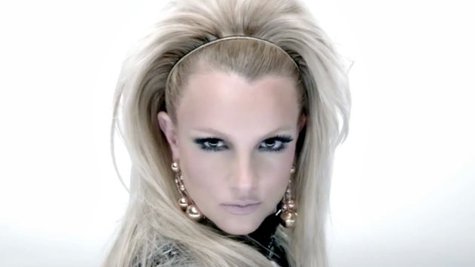 After many rumors and much speculation, Britney Spears has officially confirmed that the title of her new single is "Work B***h," and has announced via Twitter that it'll make its radio debut September 16 at 6 p.m.
The single will go on sale at iTunes one minute after midnight, September 17. That same morning, Brit will make an appearance on ABC's Good Morning America for a big announcement. The countdown clock that was launched on her website last month will hit zero on that very day, and rumor has it that the announcement could concern her upcoming Las Vegas residency, which has never actually been confirmed.
"Work B***h" is rumored to contain a sample of " Supermodel (You Better Work) ," a single by singer and drag queen RuPaul. Britney has been tweeting about spending three "EPIC" days filming the video for the song in some unnamed desert location. She wrote , "Gonna get my tan on in the desert in between shots...It's HOT out here people!!" A still image from the video that she posted shows her all glammed out , dancing in a sexy yellow and black corset.
Copyright 2013 ABC News Radio