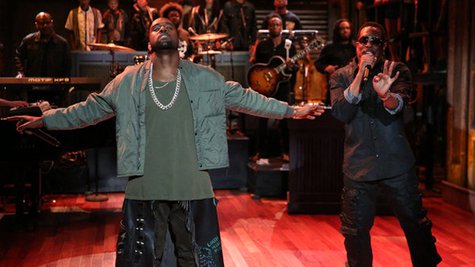 Kanye West made an unexpected appearance on NBC's Late Night with Jimmy Fallon on Monday night. He performed "Bound 2," off his album Yeezus , with Jimmy Fallon 's house band, The Roots .
Fallon spoiled the surprise earlier in the day when he tweeted , "Cool thing about doing a show in NYC — anyone can drop by. @KanyeWest surprised us and performed 'Bound 2' tonight on Late Night! #nojoke."
Kanye's North American tour in support of Yeezus kicks off October 19 in Seattle.
Copyright 2013 ABC News Radio