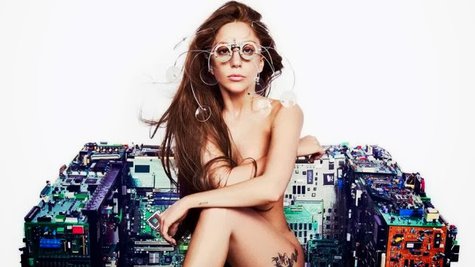 Many people have blasted Miley Cyrus ' racy MTV Movie Awards performance and her buck naked "Wrecking Ball" video, but Lady Gaga says everyone should just leave her alone.
In an interview that aired Wednesday night on Bravo's Watch What Happens Live , Gaga was asked her thoughts about Miley's MTV performance. "I mean, I just think everybody needs to lighten up and leave her alone," Gaga said.
After pausing for audience applause, Gaga continued, "Because it's pop music. Everybody's entitled to their own artistic expression, and if you have a problem with it, just change the channel."
Gaga then made the case that Miley's still growing up. "I just, I don't understand the incessant need to constantly go on and on about hating things all the time because, what, she's 20 years old? And if anything, I give her props."
The singer continued, "You know, she's growing up in front of the entire world and maybe she's not so happy with stuff she did in her career when she was younger and she wants to be free, so let her do what she wants."
Copyright 2013 ABC News Radio