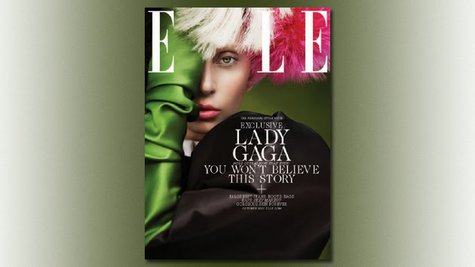 By now, we've all heard how the woman her mom calls Stefani Germanotta got the name Lady Gaga -- supposedly, it was inspired by the Queen song "Radio Ga Ga." But as for why the star was so eager to ditch her birth name in the first place, it apparently has to do with her own mental stability.
Speaking to ELLE magazine for its October cover story, Gaga explains, "I am – Stefani is – a perpetually tortured artist. That's why I changed my name. I can't be her in public. She would be a mess!"
However, in the same interview, Gaga boasts about her ability not to crack under the enormous pressure that comes with worldwide superstardom and media scrutiny. "What are you talking about pressure? I'm great under pressure," she tells ELLE . "I'm a warrior. I'm Rocky, round 12."
Gaga also tells ELLE that she's tired of people questioning whether or not she truly was a struggling artist before she hit the big time.
"Everyone is so cynical," she complains. "I can't purely love my fans, or share an honest story about my past, without someone asking me if I really, truly struggled. Do you know how much dirt I ate? Do you know the men I had to crawl through, the people that disrespected my body, my mind, my heart?"
You can read the full interview with Gaga when the new issue of ELLE hits newsstands September 24.
Copyright 2013 ABC News Radio