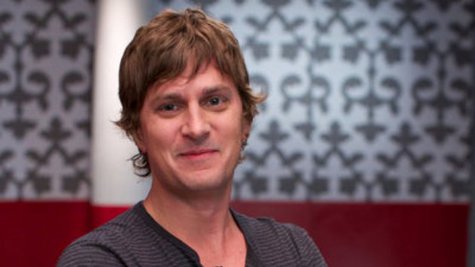 Rob Thomas will return to Atlantic City, New Jersey, early next year for his now-traditional series of solo concerts supporting his non-profit organization, Sidewalk Angels Foundation. He will perform at the Borgata Casino on January 17, 18 and 19 of next year.
Tickets will be made available to members of Rob's fan club Wednesday at 10 a.m. Eastern time. They'll go on sale to the general public this Friday at 10 a.m. ET. Check out his official website, RobThomasMusic.com , for more info.
This is the third consecutive year in which Rob will perform charity shows at the Borgata Casino. The Sidewalk Angels Foundation, which he co-founded with his wife Marisol , provides funds and resources to grass roots groups.
During these shows, Rob generally performs stripped-down versions of both his solo hits and Matchbox Twenty classics, and tells the stories behind many of the songs.
In the meantime, Rob and Matchbox Twenty will be in Brazil next week for a few performances. In December, they'll set sail on their first-ever fan cruise.
Copyright 2013 ABC News Radio