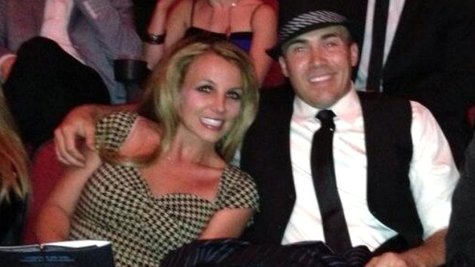 Britney Spears and her current beau David Lucado , who started dating earlier this year, must be getting serious: she's now met his mother.
E! Online reports that on Thursday, Britney was in David's hometown of Lynchburg, Virginia, accompanying David to a family wedding. She and David were spotted enjoying dinner with his mom at a local eatery where David used to work.
A source tells E!, "They were very relaxed and having a good time...No one tried to get photographs or autographs, everyone wanted them to have a normal night out."
Britney, David and his mom all ate salads, the source reports, and then left. David, a true Southern gentleman, opened up the car door for his favorite girl...and for Britney.
The Virginia trip was a brief respite for Britney; her new single "Work B***h" premieres on Monday, and on Tuesday, she'll appear on ABC's Good Morning America for a big announcement.
Copyright 2013 ABC News Radio