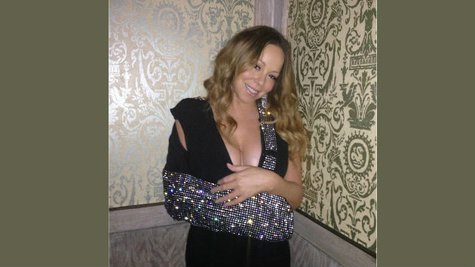 Mariah Carey dislocated her shoulder back in July, but she's still sporting a sling on her arm. And, since this is Mariah we're talking about, those slings have been spangled , studded, bedazzled or otherwise designed to match the singer's outfits. But Mariah insists she's not hanging onto the sling because it's a cool accessory.
"I really don't want to keep rocking this sling," she tells E! News . "It's not a fashion statement, I promise."
Noting that it's difficult for her to manage things with only one functional arm, especially "with two babies," Mariah adds, "I'm grateful for all my fans being so supportive, it really keeps me motivated."
But the star, who's trying to get her new album finished up , says she's doing pretty well, considering. "I'm working with best of western and eastern doctors. It is very painful, but thank God I'm healing at the rate that I am," she revealed.
Mariah's new album, called The Art of Letting Go , currently has no release date.
Copyright 2013 ABC News Radio