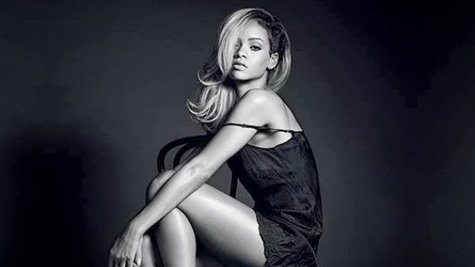 Rihanna always exudes equal amounts of power and femininity, which are traits that helped inspire her latest fragrance, Rogue by Rihanna.
"People are always changing and evolving, and with Rogue, my new fragrance, I wanted to switch it up to reflect who I am today. It's a personal fragrance that's more self-aware. It's Rogue, it's me," says Rihanna in a statement.
"This scent embodies demure feminine qualities yet carries into an audacious new moment," she adds. "I made it for all women, for every mood, because we all want to project our true selves."
Perfumer Marypierre Julien , who collaborated with the singer on the fragrance, adds, "I was inspired to create a fragrance that is as spontaneous and direct as Rihanna is and emulates her bold approach to her life. She is not afraid to reveal her mischievous side, showing off her true powerful femininity."
Rogue by Rihanna is now available at Macy's, Dillards and Belk stores. The singer has also released the behind-the-scenes footage from her photo shoot for the Rogue campaign, which was posted on her official YouTube page.
Copyright 2013 ABC News Radio