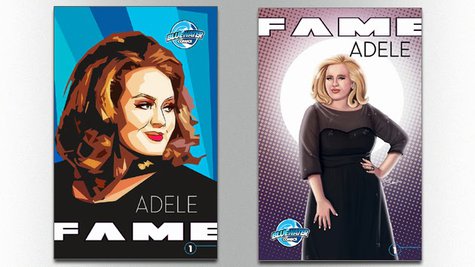 Adele 's life story is now available to you in comic book form. Bluewater Productions has just released Fame: Adele , its latest comic devoted to a musician.
Fame: Adele documents the Grammy winner's rise to stardom in 32 pages. It is available with two covers.
You can purchase a print copy at ComicFleaMarket.com for as little as $3.99, or download it from iTunes for $1.99.
Bluewater's Fame series has previously featured Lady Gaga , Katy Perry , Taylor Swift , Britney Spears , Beyonce and Justin Bieber .
Copyright 2013 ABC News Radio