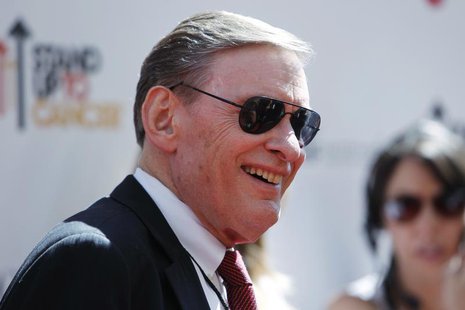 UNDATED (WSAU-TSN) Major League Baseball commissioner Bud Selig is reportedly set to announce his retirement, effective after the 2014 season. Selig and his family owned the Milwaukee Brewers from 1975 to 2000.
According to various reports, Selig will retire once his contract ends in January 2015.
Selig, in charge of the commissioner's office since 1992, had previously stated his intentions to retire on other occasions. He considered retiring in 2006, then agreed to a three-year extension after speculation grew that he would leave the post in 2008.
Another contract extension came in January 2012, at which time Selig said he intended to retire after the deal expired in 2014. It now appears as though he will do just that.
The 79-year-old Selig first took the commissioner's role on an acting basis in September 1992 when Fay Vincent resigned, then took the full-time title in 1998.
Under Selig, baseball split the American and National League into three divisions each with a wild card for expanded playoffs, implemented interleague play, added a second wild card and also introduced instant replay.
Performance-enhancing drug scandals also became prevalent under Selig's watch, although -- thanks in part to Congress -- he has helped author one of the most stringent drug policies in sports.