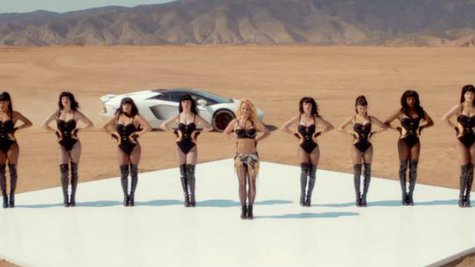 There's no official release date for Britney Spears' new video for her single "Work B***h," but she's now given fans a look at what they can expect from the clip.
The 15-second teaser, posted on Instagram , shows Brit, looking smokin' hot in a two piece outfit, gyrating in the middle of the desert while an expensive sports car drives around in the background. She's also seen sitting at a dressing table with a bottle of her perfume in front of her, and writhing in front of a pool of water.
"ATTENTION PEOPLE!!! Just a lil taste to hold y'all over ," Britney captioned the video. Previously, she'd tweeted about working in the sweltering desert heat to film the clip, which was helmed by Ben Mor , the same guy who directed Britney's clip for "Scream & Shout."
Copyright 2013 ABC News Radio