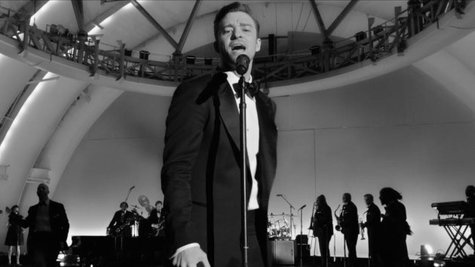 Justin Timberlake 's new album The 20/20 Experience -- 2 of 2, arrives in stores on Monday, and he'll be celebrating by visiting one of his favorite talk show hosts: Ellen DeGeneres .
Billed as an "exclusive hour-long record release party," Justin's appearance on The Ellen DeGeneres Show will feature the singer performing, as well as chatting about the new album, his marriage to Jessica Biel and his upcoming movies.
In a preview clip , Ellen presents Justin with an enormous cage, decked out with a couch, coffee table and other comforts. The present came as a response to a photo Jessica posted online of her and their dog, sitting together in the dog's cage. When asked why Jessica was in a cage, Justin cracked, "Well, y'know, I didn't wanna have to tell her twice."
After Ellen gave Justin the cage, he happily went inside and sat down. "This is a helluva doghouse," he said. "I might smart off more often!"
Copyright 2013 ABC News Radio
video platform
video management
video solutions
video player