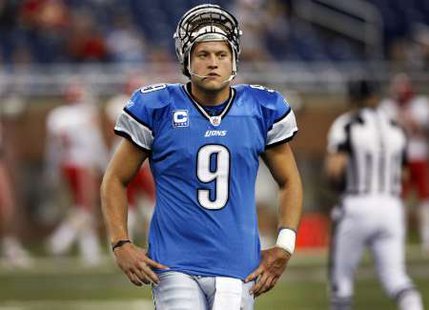 GREEN BAY, WI (LEARFIELD-WSAU) Get ready to hear this stat ad-nauseum this week -- the Detroit Lions have not beaten the Green Bay Packers on Wisconsin soil since December of 1991. With the Lions as hot as they are, you'll undoubtedly hear various national media pick up on the subject all week, as the Lions get ready to play at Green Bay on Sunday.
The last time the Lions won in Wisconsin was when the Packers were still playing some of their games in Milwaukee. They've dropped 22 straight at the old County Stadium and Lambeau Field.
Now, they have a chance to end that string, as Detroit tries to keep its share of first-place in the N-F-C North Division, tied with Chicago at 3-and-1. The Lions were an offensive juggernaut at home yesterday, beating the Bears 40-to-32. The week before, Detroit won at Washington for the first time in three-fourths-of-a-century.
The big difference for the Lions is running back Reggie Bush. Detroit's new acquisition had 173 all-purpose yards yesterday. Observers say he's finally the complete offensive standout they expected when New Orleans made him the Number-two pick in the 2006 Draft.
The Packers are 1-and-2, in third place in the North after their bye week. They're returning today to get ready for the Lions.