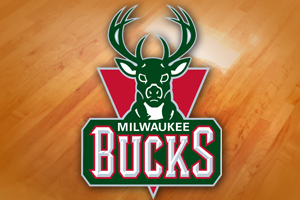 AUBURN HILLS< MICH (LEARFIELD-WSAU) The Milwaukee Bucks lost their 60th game of the season last night, 116-to-111 at Detroit.
The Bucks were on their way to their 15th victory, until they collapsed in the fourth quarter again. Milwaukee was up by six points with 6:20 left, when Detroit went on a 13-0 run to take control.
The Bucks shot 56-percent in the first half -- but that went down in the second half, and Milwaukee was out-shot for the game 47-to-44 percent.
Point guard Brandon Knight led the Bucks with 25 points, nine rebounds, and seven assists. Ramon Sessions had his first double-double of the season with 20 points and eleven assists. Bucks' guard O-J Mayo did not play because of a sprained ankle.
Greg Monroe led Detroit with 28 points and 14 rebounds. Former Buck Brandon Jennings had 20 points and 13 assists, as the Pistons ended a three-game losing streak.
The Bucks have dropped ten of their last eleven and went 3-and-14 in March. They also ended their season series with Detroit at 1-and-3.
Milwaukee's next game is tomorrow night at Miami