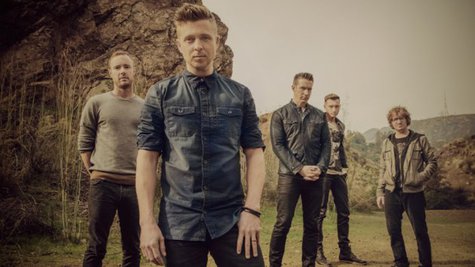 OneRepublic , Imagine Dragons, John Legend and Ellie Goulding are among the finalists for this year's Billboard Milestone Award , which will be handed out at this year's Billboard Music Awards May 18 in Las Vegas.
The Milestone Award is presented to an "innovative artist" who's achieved a notable milestone this year on the chart. Fans will determine who takes home the trophy, with voting open now at Billboard.com/Milestone . The six finalists will be cut down to three, who will be announced on April 21. Then, voting will continue through the first two hours of the Billboard Music Awards telecast on ABC, and the winner will be revealed during the last hour of the show.
There are six finalists in total: the other two are country stars Luke Bryan and Carrie Underwood . Here are the chart milestones that each has achieved in the past year:
--Imagine Dragons' hit "Radioactive" set the record for the longest run ever on the Billboard Hot 100.
--OneRepublic scored their highest-charting album to date with Native , and "Counting Stars" was the group's first-ever #1 on the Billboard Radio Songs chart.
--Nearly ten years into his career, John Legend's "All of Me" became his biggest hit to date, reaching #3 on the Billboard Hot 100.
--Ellie Goulding scored two #1 dance hits with "I Need Your Love" and "Burn."
--Luke Bryan's album Crash My Party scored the biggest sales week for a country album by a male artist since 2004.
--Carrie Underwood scored her 18th top-10 hit on Billboard's Country Airplay chart.
Tune into the Billboard Music Awards May 18 on ABC, starting at 8 p.m. ET/PT.
Copyright 2014 ABC News Radio