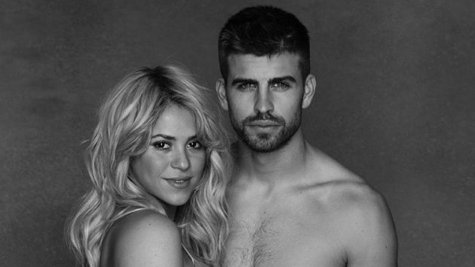 Shakira says she was just kidding when she referred to her boyfriend as "territorial" in a recent interview.
In a conversation with Billboard , The Voice coach claimed soccer star Gerard Pique will not allow her to shoot a music video in which she has a love interest. She said at the time, "He's very territorial, and since he no longer lets me do videos with men, well, I have to do them with women....I like that he protects his turf and he values me, in a way that the only person that he would ever let graze my thigh would be Rihanna ." Rihanna appears in her music video for "Can't Remember to Forget You."
Shakira has since backtracked on the Billboard comments, stating on Facebook that she was being "humorous." She explains, "The reality is that we have a beautiful relationship of mutual trust, and jealousy has never been an issue on either side. Next time I promise, I'll be more careful when attempting to use my sense of humor, as clearly it can be easily misinterpreted!"
Shakira and Pique have a 13-month-old son, Milan .
Copyright 2014 ABC News Radio