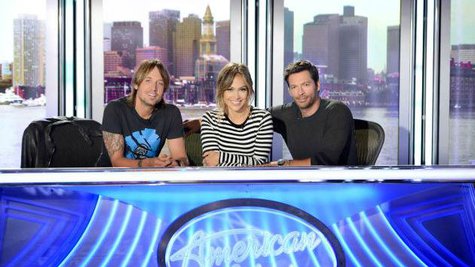 Jennifer Lopez , Harry Connick, Jr. and Keith Urban were in Nashville on Monday, presiding over auditions for American Idol 's 14th season, which will premiere on Fox early next year.
Speaking with the media, J-Lo said it's not easy to find great talent on the scale of Elvis Presley or Michael Jackson . She said Idol aims "for the best of what comes in the room and we try to make sure that it's going to be an awesome show…we always have great talent on the show, no matter what."
Jennifer noted that the panel had found a few people for the 2015 season who were "outstanding" during their auditions.
Harry believes there's extra pressure that comes with performing in Nashville. He pointed out, "Some of the best musicians on the planet live here. So when we come rolling through town…you gotta bring it."
American Idol 's auditions tour previously visited Minneapolis; New Orleans; and Long Island, New York. It will visit San Francisco next month.
Follow @ABCNewsRadio Copyright 2014 ABC News Radio