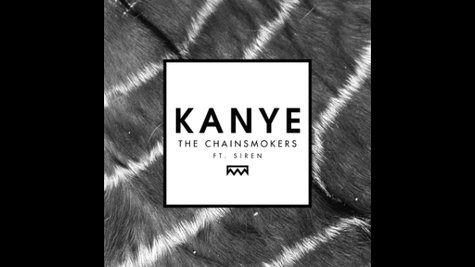 New York duo The Chainsmokers are looking to follow-up their smash-hit, "Selfie," with their newest single, "Kanye."
The song is an EDM anthem dedicated to none other than -- you've probably already guessed -- Kanye West .
The inspirational anthem, all about following your own path, begins with a few piano chords before it kicks up a notch, with guest vocalists Siren singing "I want to be like Kanye/I'll be the king of me always."
The Chainsmokers The group shared why they believe the song was the proper second single to follow "Selfie"
"Kanye, for us, represents such a perfect next step for us," the Chainsmokers say in a note on SoundCloud . "You be the judge. It has such a nice blend of the indie house sound we fostered through our remixes and an absolutely incredible vocal from the girls of Siren. This song to us represents something real and relatable. It gushes with emotion and positivity and trust us. Its blends genres and tastes and that's something we really pride our music on."
Follow @ABCNewsRadio Copyright 2014 ABC News Radio