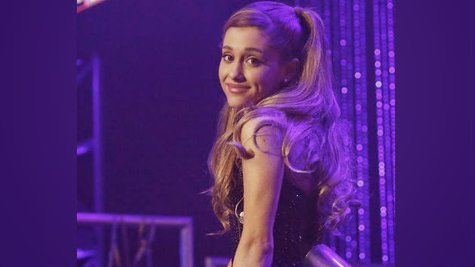 In an upcoming interview with Time magazine , Ariana Grande admits that she was annoyed that the lyrics to her single, "Break Free," were grammatically baffling.
The singer fully blames producer Max Martin for the lines "Now that I've become who I really are" and the head-scratching line, "I only wanna die alive.
"I fought him on it the whole time," Ariana admits. "I am not going to sing a grammatically incorrect lyric, help me God!"
Max talked her into it, telling her that the whole point was to be humorous.
"I know it's funny and silly, but grammatically incorrect things make me cringe sometimes," she says.
The track, which featured EDM hitmaker Zedd , did well upon its July release, hitting #3 on the weekly Billboard Twitter Top Tracks chart.
"I need to shake it off and let it go and be a little less rigid and old," she said. "I'm like, 90. I need to not be that old."
Ariana's interview in the magazine hits newsstands on Augusut 15. Her new record, My Everything , will be released on August 25.
Follow @ABCNewsRadio
Copyright 2014 ABC News Radio