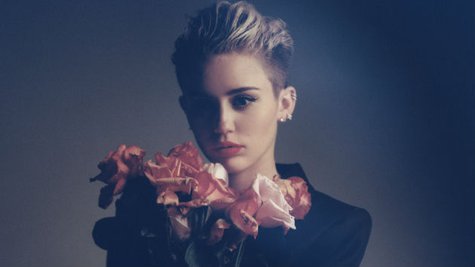 Miley Cyrus surprised a group of fans in a New York karaoke bar last night by jumping onstage to perform one of her hits.
Cyrus was at Sing Sing Karaoke Bar with tour mates Lily Allen , Sky Ferreira and her mom, Tish , and took over the stage to perform a few tunes.
When the singer heard a group in the next room breaking into a version of her own song, "Wrecking Ball," Miley couldn't help herself and stormed into the room to grab a mic and bring down the house, according to the New York Post .
The elated fans got video, and shared the whole thing on Instagram.
" Her name is @MileyCyrus . And we did #karaoke together last nite. NBD... #karaokeboho #singsingkaraoke #sing #singer #popstar #miley #cyrus #mileycyrus #fan #wreckingball #smilerz #smiley #smilers #nyc #celebrity #celeb #newyorkcity ," wrote Amber Vanderzee on Instagram .
Follow @ABCNewsRadio
Copyright 2014 ABC News Radio