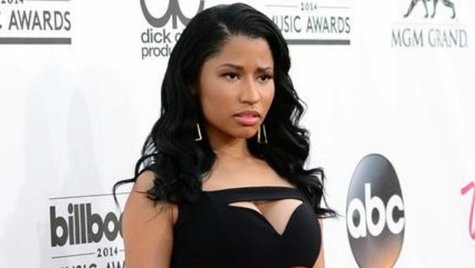 Ever since Nicki Minaj unveiled her not-so-safe-for-work art for her new single, "Anaconda," the rapper has re-posted various related memes on her social media accounts, including animated remakes from Marge Simpson to Sponge Bob . Now, the rapper has shared a new image of Miley Cyrus ' face superimposed onto the rapper's famous assets.
"Give me one good reason why Miley made this her twitter avi. #AnacondaOniTunes," Nicki tweeted , with a string of teary emojis.
Nicki later wrote, ""No chill ZONE!!!!," referring to another shot of Miley's appearing as her Disney character, Hannah Montana, in the cheeky artwork, cleverly named "Hannahconda."
While its unclear who recreated the image, Miley used the opportunity to remind fans to vote for her for the MTV Video Music Awards.
Follow @ABCNewsRadio Copyright 2014 ABC News Radio