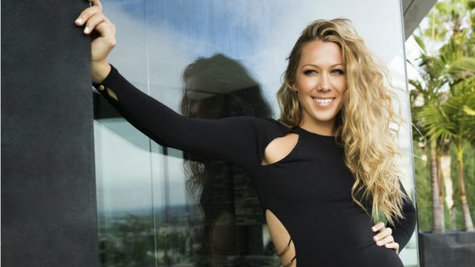 Colbie Caillat 's new album Gypsy Heart will be in stores September 30, but she'll preview the record when she launches an intimate headlining tour starting tonight in Denver, Colorado. Colbie says she's excited about adding her new material to her set, especially her latest hit, "Try."
"I'm excited to go out there and see my fans. I haven't played for a while," Colbie tells ABC News Radio. "I love freshening up the set. And it's fun to be able to play 'Try' -- you know, I take out an old, slow song and I replace it with 'Try' and I play piano on the song now, so that's really a fun addition to the set."
Having already released the five-song EP Gypsy Heart -- Side A , Colbie says fans will already be familiar with some of the new songs she plans to perform, and they'll make for a more dynamic performance.
"Having more up-tempo songs like 'Live It Up,' 'Blaze,' 'If You Love Me Let Me Go,' that'll help out the set," she explains. "Because I tend to write more mid-tempo or slower songs. So I think it'll be fun for the audience to have [that upbeat material]."
While Colbie enjoys performing for her fans, she's still having to deal with stage fright. It's something that's plagued her for years, and about which she sings in her song " Live It Up ."
"A thousand people stood in line/To hear a couple words of mine/Afraid I would miss a beat/And everyone's watching me," she sings. "I don't know why I'm still afraid/It's not like it was yesterday/I'm the one stopping me/From all that I want to be."
"Yeah, it's still a struggle," she tells ABC News Radio. "Like, every time I do it, it gets a little easier and a little better and I watch back, I'm like, 'Oh, OK, it wasn't as bad as I thought in my mind.' But no, it's still there. I think it'll be there forever, and that's just something I'm learning to accept."
Colbie's tour wraps up September 28 in San Diego, California.
Follow @ABCNewsRadio
Copyright 2014 ABC News Radio