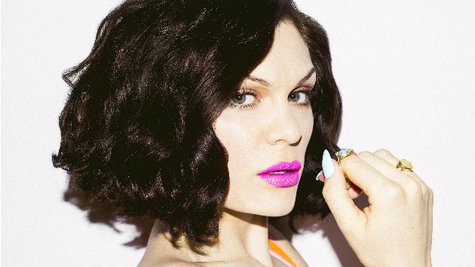 Jessie J's currently riding high with her hit "Bang Bang," and is anticipating the October release of her new album Sweet Talker. But the British singer is also looking forward to moving from England to the U.S. permanently. Why? She feels that America cares more about her singing than her personal life.
" Home is where the heart is and my heart is with my family so I'll always be coming back here," she tells the Daily Mail's Event magazine during an interview in London. "But America, at present, is where the work is. I'll just pack a big bag and fly a lot."
"In America, they see me as a singer, whereas here I feel that people don't appreciate my voice," she explains. "'I've dedicated my life to singing and I want it to be taken seriously. Here it seems that all people want to know is what I've had for breakfast and who I'm sleeping with."
The interest in her sex life, Jessie admits, is partly her own fault, since she's spoken so openly in the past about being bisexual. " Sometimes I'm an idiot. Sometimes I don't know when to stop," she says about her tendency to over share on social media. Now, though, she keeps her love life under wraps.

"Last year I was in a relationship for quite a long time," she reveals. "Not in secret, but I chose for it not to be in public. And I had to leave the relationship because I was doing my best but I wasn't being let in. I've written a song about it...I really needed to get it all out. It felt amazing. My music feels like it's on the right path now."
Follow --ABCNewsRadio
Copyright 2014 ABC News Radio