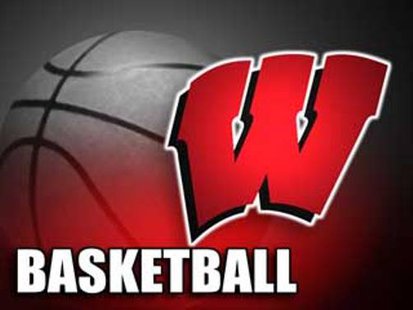 MADISON, WI (LEARFIELD-WSAU) The Wisconsin women ended a four-game losing streak with an 82-to-71 victory over Ohio State yesterday in Madison.
The Badgers led by 21 with 9:10 left. The Buckeyes cut the lead to seven with an 11-0 run. Wisconsin made 5-of-6 free throws in the final minute to secure the victory. Four Badgers scored in double figures -- the first time in four games that more than two had done so.
Michala Johnson and Jacki Gulczynski scored 21 each. Gulczynski also tied a career-high with 15 rebounds. Wisconsin out-shot the Buckeyes 47-to-38 percent, and the Badgers had 49-34 rebounding edge.
Ohio State had the scoring advantage in the paint, 42-to-30 -- and the Buckeyes committed 10 turnovers to Wisconsin's 17. Raven Ferguson scored 17 points, and Martina Ellerbe had 11 boards for Ohio State, which dropped to 4-and-5 in the Big Ten Conference and 14-and-11 overall. \
The Badgers are now 3-and-6 in the conference and 10-and-11 overall. They'll host Nebraska on Wednesday night.