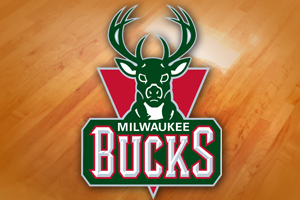 MILWAUKEE, WI (LEARFIELD-WSAU) Brandon Knight hit a three-pointer with two-point-three seconds left, to give the Milwaukee Bucks a 101-to-98 home victory over the New York Knicks last night.
Carmelo Anthony tied the game at 98, by making a three-pointer with 19-point-four seconds to go. On the next possession, Knight dribbled as the clock winded down -- and he made a contested shot from 26-feet out. Knight finished with 25 points and seven assists, as the Bucks ended seven straight losses to New York -- including a double-overtime defeat in their last meeting at the B-M-O Harris Bradley Center.
Khris Middleton added 19 for Milwaukee, which is still the N-B-A's only team without 10 wins at 9-and-39. The Bucks showed some hustle with a 17-to-9 edge in fast break points, and a 44-40 rebounding advantage.
Anthony led all scorers with 36 points. Seventeen of those came in the final quarter. J-R Smith had a season-high 30 for New York, which lost its second straight. The Bucks will play at Denver Wednesday night.