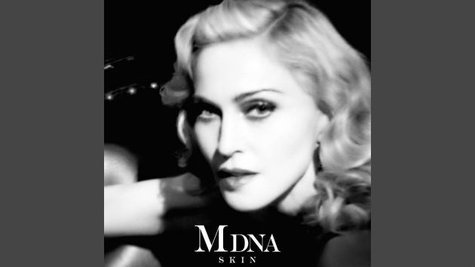 Here's the good news: Madonna fans can now get in on the secret to the pop legend's great skin. And now here's the bad news: if you don't live in Japan, you're out of luck.
On Wednesday, Madonna launched MDNA SKIN exclusively in Japan. A collaboration with the Japanese beauty company MTG, the new line's stated goal is to "challenge women and their awareness about the art of beauty and skin care."
MDNA SKIN features three components: a Chrome Clay Mask, made of Italian clay, that "enriches the skin"; a Skin Rejuvenator, an "induction system" that purportedly removes impurities and revitalizes the skin; and a serum, based on an original formula created exclusively for Madonna, which supposedly makes the skin glow.
Initially, the products will be available in a pop-up store in the Omotesando neighborhood of Tokyo. Then, starting February 26, it'll be available in select department stores all over Japan. There's no word on a U.S. product release.
In addition to the skin line, Madonna has ventured into fragrance, footwear, intimate apparel and, with her Material Girl brand, junior wear.
Copyright 2014 ABC News Radio