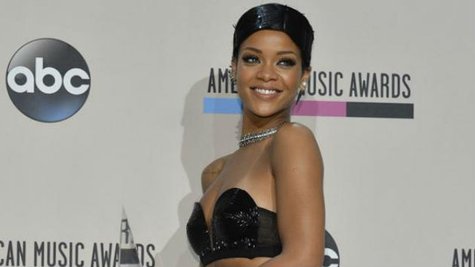 According to a report, Rihanna claims her former accountants left her "effectively bankrupt" by the end of 2009.
The claims come in new legal documents obtained by TMZ in a lawsuit she filed in 2012 against her former accounting firm, Berdon LLP. The new documents accuse the firm of mismanaging her fortune of $11 million, leaving her with approximately $2 million at the end of 2009. She also claims that as a result of the accounts' advice her expenses doubled that year after purchasing a pricey home that cost between $7 and $7.5 million -- which she ultimately sold at a $2 million dollar loss.
As TMZ reported in 2012, Berdon LLP says the millions lost were due to the singer's "own financial action or inaction" and had nothing to do with the actions of the firm.
Ri Ri also claims that she was losing money during her Last Girl on Earth Tour, but her accountants never informed her of the financial problems with the tour.
Fortunately for the singer Rihanna's total earning as of June of 2013 were estimated at $43 million by Forbes . Earlier this year, the singer appeared on the magazine's " 30 Under 30 " list.
Copyright 2014 ABC News Radio