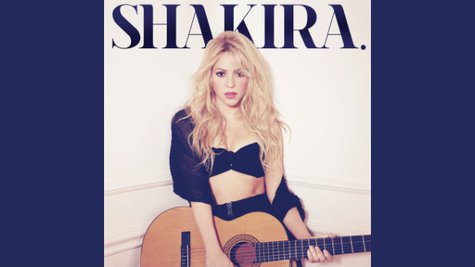 Shakira 's definitely gotten her body back after baby and she's showing it off on the cover of her forthcoming album.
The singer and mother of one-year-old Milan unveiled the cover artwork for the self-titled disc on Friday. It shows her standing in the corner of a room with white walls, holding a guitar on her lap. She's wearing a shawl, a black bandeau top and some sort of black skirt or pants with a zip up the front. Plenty of bare midriff can be seen, and her long blonde hair cascades over her shoulders.
The disc, Shakira's first studio album since 2010, features the hit duet with Rihanna , "Can't Remember to Forget You." It'll be out March 25. Shakira returns to The Voice as a coach alongside Usher , Adam Levine and Blake Shelton on February 24.
Copyright 2014 ABC News Radio