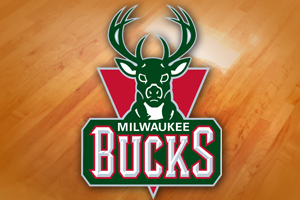 MILWAUKEE, WI (LEARFIELD-WSAU) The N-B-A All-Star break did some good for the Milwaukee Bucks, as far as their health is concerned.
Forwards Caron Butler and John Henson practiced yesterday, and both are listed as probable for tonight's home contest against the Orlando Magic. Butler and Henson both missed four games before the four-day All-Star break with sprained ankles.
Bucks' guard O-J Mayo is listed as questionable for tonight. He practiced yesterday, after missing 10 games over the past month with illness and weight concerns. Front-liner Ekpe Udoh is also questionable with a swollen right knee.
The Bucks might not have starting center Larry Sanders for the rest of the season. He's out for at least six weeks after an operation to repair an eye-bone injured against Houston on February 8th.
Zaza Pachulia will start at center for Milwaukee, which will try to salvage something from its final 30 games. The Bucks have the N-B-A's worst record at 9-and-43 -- and they're 0-and-3 on a six-game home-stand.
They'll face an Orlando team tonight that's not much better, at 16-and-38. The Magic are 2-and-0 against Milwaukee this season.