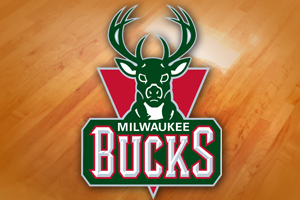 MILWAUKEE, WI (LEARFIELD-WSAU) The Milwaukee Bucks ended a four-game losing streak with a 104-to-100 home victory over Orlando last night.
Bucks' rookies Nate Wolters and Giannis Antetokounmpo had big hands in this one. Wolters ended a four-minute scoring drought for Milwaukee by making a key three-pointer with 29-point-five seconds left, which erased a one-point Orlando lead. Antetokounmpo stole a loose ball on the Magic's ensuing possession. He split a pair of free throws to make it a three-point game -- and the Bucks held on to become the last N-B-A to win 10 games this season.
Caron Butler led Milwaukee in scoring with 21 points off the bench hitting six three pointers.
Brandon Knight had 18 points and seven assists, including two free throws at the end which gave the Bucks their winning margin. Knight made all 12 of his free shots, playing through a cut to one of his feet.
Arron Afflalo had 21 points for the Magic, which lost its 13th straight road game. Orlando has still not won away from home since December 16th.
The Bucks improved to 10-and-43, and will host Denver tomorrow night.