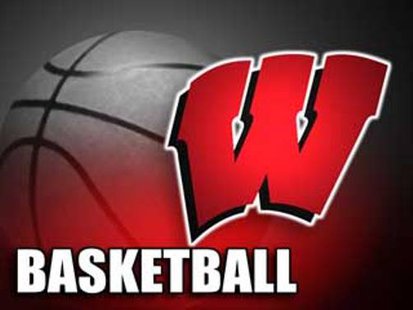 LEARFIELD-WSAU) The Wisconsin men's basketball team has crawled its way back into the national Top-15. The Badgers are 14th in the both the A-P media poll and the U-S-A Today coaches' survey.
The media raised Wisconsin two spots from last week, while the coaches put them four places higher. The Badgers are now the highest-ranked Big Ten team in both polls after plunging from the Number-three spot earlier this season when they lost five-of-six.
Wisconsin is 9-and-5 in the conference, two games behind front-running Michigan. The Badgers are also 22-and-5 overall, as they get ready to host Indiana tonight.
Meanwhile, U-W Green Bay received enough votes to be seven spots out of the men's Top-25 in the A-P poll, and 12 spots away in the coaches' poll. That's after the Phoenix won five-of-its-last-six to win the Horizon League regular season title.
In the R-P-I Rankings, Wisconsin moved up one place to fifth. Green Bay is 63rd, Marquette Number-72, and U-W Milwaukee tied for 157th.