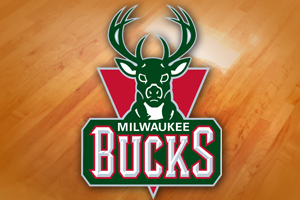 SALT LAKE CITY, UTAH (LEARFIELD-WSAU) The Milwaukee Bucks lost their 12th straight game at Utah last night, 96-to-87. Milwaukee blew another chance to win back-to-back contests.
The Bucks are the only N-B-A team not to have a winning streak. The Bucks trailed by 15 in the third quarter. They got to within three with 3:41 left -- but the Jazz then scored six straight points, and that was that.
Larry Sanders led Milwaukee with a season-high 16 and eight rebounds. The Bucks only made 4-of-22 shots from three-point range.
Gordon Hayward had 22 points, four rebounds, and three blocked shots as the Jazz improved to 11-and-24.
The Bucks have dropped 9-of-their-last-11, and they continue to have the N-B-A's worst record at 7-and-25. Milwaukee is now 1-and-7 against teams from the Western Conference -- but they'll try to get a winning record on their three-game Western swing tomorrow night at Phoenix.