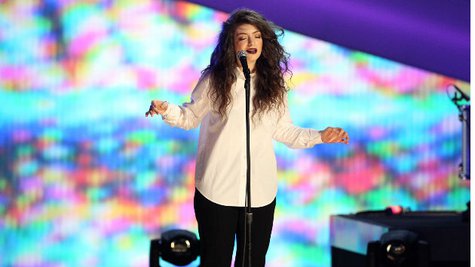 Lorde and Robin Thicke have both been added to the Grammys performance lineup.
The announcement regarding Lorde's involvement in the telecast was made Monday evening on the official Grammy Twitter feed. No other details have been revealed.
It's no surprise the New Zealand teen will take the stage at the Grammys: she has four nominations, including Record of the Year and Song of the Year for "Royals."
Robin Thicke confirmed on his own Twitter feed Monday evening that he'll perform on music's biggest night. He delivered a rendition of "Blurred Lines" with T.I. and members of Earth, Wind & Fire during the Grammy nomination TV special last month. "Blurred Lines" is a contender for Record of the Year.
The Grammys telecast will also feature collaborations between Imagine Dragons and Kendrick Lamar , fun. frontman Nate Ruess and Pink , and -- reportedly -- Daft Punk and Stevie Wonder . The ceremony airs on CBS on January 26.
Copyright 2014 ABC News Radio