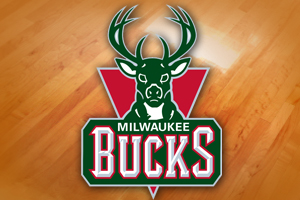 MILWAUKEE, WI (LEARFIELD-WSAU) The Milwaukee Bucks are now 1-and-11 against Western Conference teams, after falling to Memphis at home last night 82-to-77.
The Bucks had a two-point lead going into the fourth quarter, but the Grizzles opened the period with a 12-0 run. Milwaukee missed its first 10 shots in the fourth quarter before Brandon Knight finally hit a three-pointer with 6:14 to go. Larry Sanders got the Bucks to within three by making a lay-up with 1:08 left. However, he missed a three-point attempt from the top-of-the-key with two-point-nine seconds to go that would have tied the game. Courtney Lee then hit two free throws to give Memphis its five-point margin of victory.
Knight scored 27 points, as the Bucks lost to the Grizzlies for the sixth straight time. Mike Conley had 15 points, seven rebounds, and five assists for Memphis, which won its fourth straight and returned to .500 at 19-and-19.
The Bucks have now lost seven straight overall, as they fell to 7-and-31. They play in Houston on Saturday.